Dry Use Absorbable Gelatin Sponge Hemostat, USP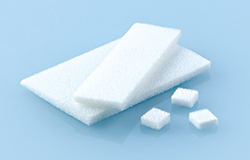 GELITA MEDICAL's ongoing research led to a series of patents held worldwide. One of the most innovative has been developed for the GELITA-SPON® RAPID3: This highly effective gelatin sponge has undergone a special and patented non-chemical surface treatment which gives the sponges its outstanding performance.
FAST:

READY TO USE DRY; STRAIGHT OUT OF THE PACKAGE!

Through the hydrophilic properties, GELITA-SPON® RAPID3 absorbs fluid directly upon contact. Unlike every other gelatin-based product no preparation is required before use. It should be applied dry directly to the wound without wetting first, saving precious time in the operating theater.
FASTER:

IMMEDIATE FLUID ABSORPTION; UP TO THREE TIMES FASTER THAN OTHER CONVENTIONAL HEMOSTATS

GELITA-SPON® RAPID3 absorbs fluid instantly, offering surgeons more flexibility and reducing waiting time. Its fast acting properties keep the surgical field dry.
RAPID:

INDUCES HEMOSTASIS IN LESS THAN ONE MINUTE

GELITA-SPON® RAPID3 delivers rapid hemostasis. It reduces the time needed to completely stop bleeding. In controlled tests, GELITA-SPON® RAPID3 induced hemostasis in less than one minute after being applied to the wound.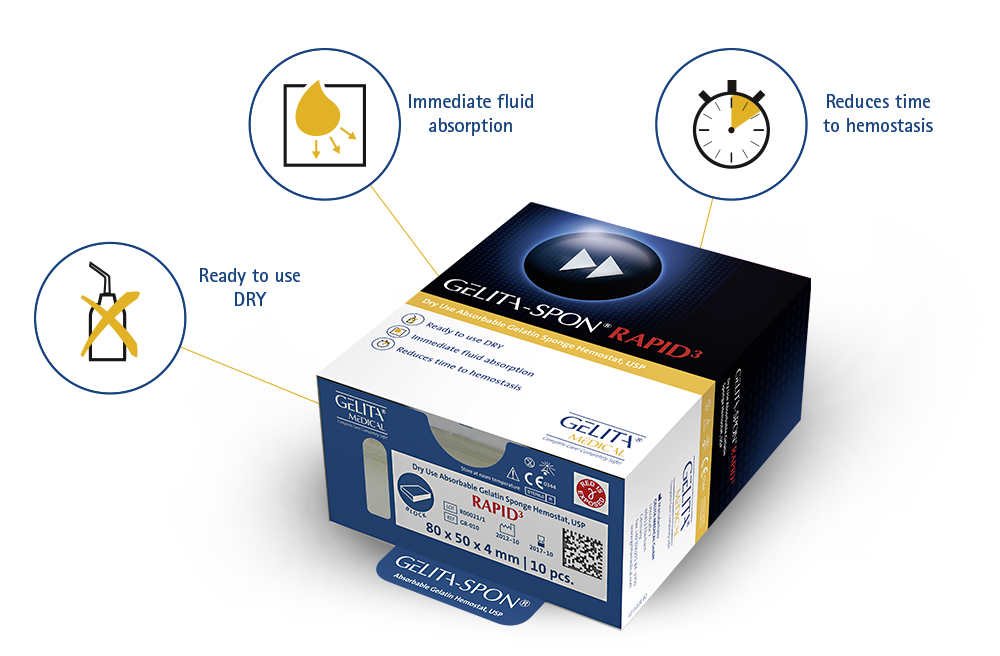 Characteristics
Made from 100% pharmaceutical gelatin

Natural & safe

pH-neutral character – can be combined with drugs

Stops bleeding effectively

Easy handling

Fast, complete resorption

High patient comfort – can be left in situ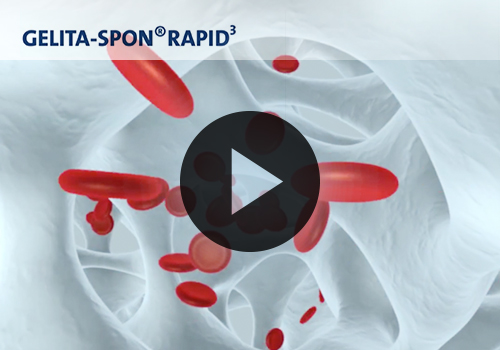 Dr. McDonald about GELITA-SPON® RAPID³ in vascular surgery
Available shapes and sizes GELITA-SPON® RAPID³